There's a stigma around blockchains. Most people think they can't be green. Algorand Foundation partnered with Formula E racing team, Envision Racing, to clear misconceptions and our global carbon footprint with sustainably driven technology. 
We created a multi-regional NFT series to raise money for a sustainable future, accompanied by a 360 awareness campaign with OOH activations, social and paid advertising.
Read more on dribbble & decrypt.
Each helmet was carefully considered for its representation for each city.
Including the textures, foliage, monuments, sound, and atmosphere.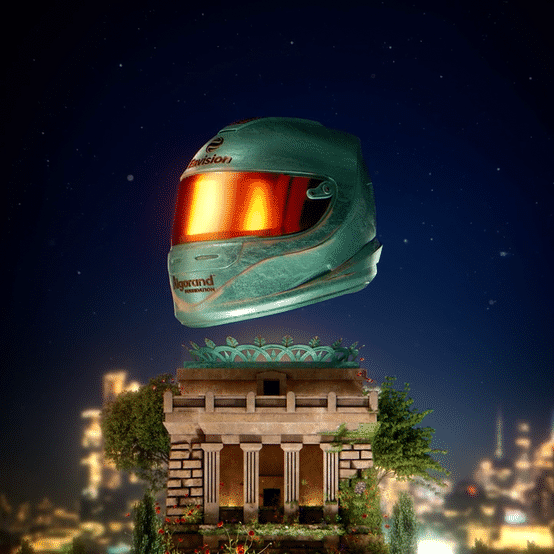 We then partnered with helmet crafters
Helmade
 to create physical iterations of the NFTs. Which could later be claimed by those who minted a Gold edition helmet.   
Client: Algorand Foundation & Envision Racing
Agency: FUNDAY
Creative Director: Matthew Schwartz
Art Director: Kyle Scott
Design: Kyle Scott & Jake Walton
Copywriting: Jomar Delos Santos
Sound Design: Cole Edwards
Reward Partners: Helmade, Infinite Objects